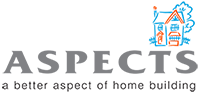 Land Acquisition and Disposals
At Aspects we work with land owners to help realise the true value of land assets. We focus on maximising potential gain and minimising risk.
We work with land owners on opportunities from single to large multiple plot residential sites, including sites with mixed use or fully commercial. Our experience extends to a wide range of sites, including greenfield, brownfield and highly contaminated land.
To discuss a land opportunity, please do not hesitate to contact us.




... a better aspect of home building